ADI OtoSense: Smart Motor Sensor (SMS)
Predictive maintenance for electric motors
In manufacturing, millions of low-voltage motors operate without monitoring, leading to:
Inefficiencies

Unplanned downtime

Production interruption

Product spoilage

To avoid these types of issues, Macnica ATD Europe offers ADI OtoSense solution's, Smart Motor Sensor (SMS). Based on an AI, it is a full turnkey hardware and software solution for condition-based monitoring.
SMS solution: turnkey AI-based hardware and software solution
Sensing technology
High performance sensors deliver higher quality data for analysis.
Machine learning
Securely sends data to the cloud to diagnose critical electrical and mechanical motor faults.
Advanced diagnosis
Notifications, diagnostic updates and recommendations provided through web and mobile applications.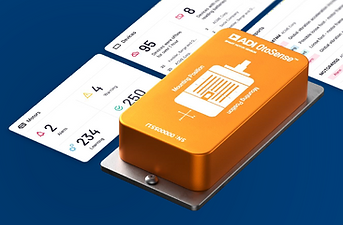 Reduce overall costs:
Reduce unforeseen downtimes & avoid catastrophic failures
Extend period between overhauls

Reduce route-based activities & optimize maintenance resource allocation

Better manage spare parts and stock

Increase the lifetime of your equipment

Optimize motor efficiency

SMS solution: key advantages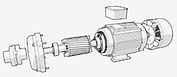 Includes fault severity and recommended actions
Performance indicates potential issues with the load or a change in the process that might require additional action

Diagnose 9 mechanical and electrical motor faults











No need to manually set alarms

No manual device training required

No experts required for initial analysis
Automatically generated diagnostics and alarms customized to your motor
When an electrical or mechanical fault is detected:
Notification sent to the mobile app or web platform specifying the diagnosis

Severity level of the fault expressed on a scale between 0 and 10

Actions recommended to avoid downtime

No need to manually set alarms
No manual device training required

No experts required for initial analysis
Quick to setup, easy to use
Straithforward installation:

Non-invasive, quick and easy to mount, the SMS can be deployed on any low-voltage mortr, new or used, within minutes, even while running

Commissioning with a dedicated mobile app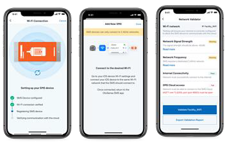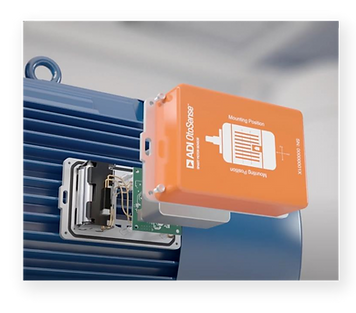 Sensors
Best-in-class robust sensors and processing technologies to deliver high quality data
Vibration: 2 ADI high frequency bandwidth and low noise accelerometers for Z-, X-dual-axis vibration measurement
Temperature: 2 ADI sensors for motor frame and ambient temperature measurement

Magnetic flux: motor magnet flux sensor for motor rotation speed measurement
Power
Sustainable device, powered by 4 replaceable AA lithium batteries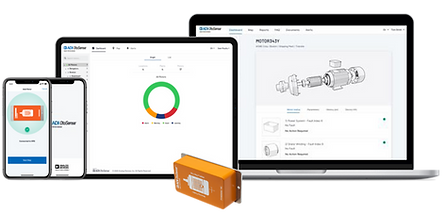 Experience the solution yourself with ADI OtoSense trial kit
Validate ADI OtoSense Smart Motor Sensor (SMS) performance

Experience its intuitive and easy to use interface

Test in your environment or in your test lab

Realize the SMS' value for your business

​90 days license, up to 5 devices
​Get started with ADI OtoSense's trial kit:
More Artificial Intelligence Partners