Invest in Quality Control in the Textile Industry
Innovative technologies and Artificial Intelligence are increasingly being used in the production process of the industrial environment. The main reasons are increasing production and reducing costs. All this is directly related to quality control in the textile industry.
The textile market is growing and generating a lot of demand for fabrics of different types. Therefore, attention to detail is essential, after all, flaws and stains generate rework and great waste for factories.
Adopting quality control measures in the textile industry is essential, as you can only control what you measure. In this context, IoT and AI solutions are increasingly present in the industrial environment. With them, it is possible to collect thousands of data, processing and generating insights for improvements.
All this movement is part of what we call Industry 4.0: measuring, collecting and processing data. For this to happen, it takes technology, IoT solution providers and AI solution developers working in line with the customer's purpose. And the best IoT and AI technologies and solutions for quality control in the textile industry are available through Macnica ATD Europe.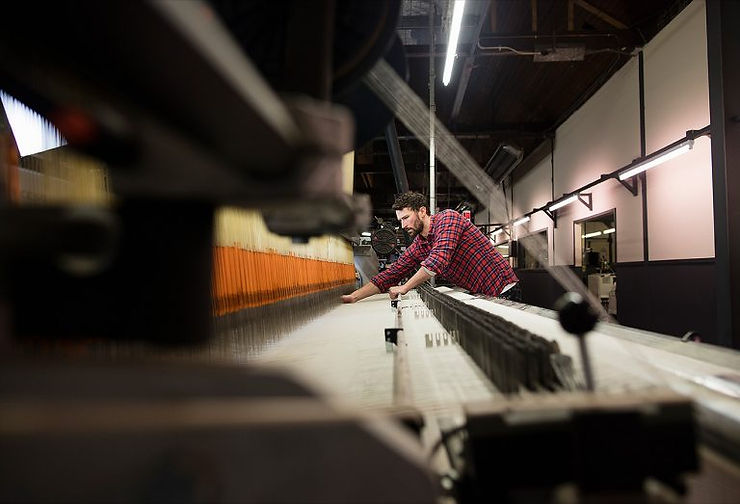 Quality control of fabrics in the textile industry.
Predictive maintenance for the textile industry
As you have seen, quality control in the textile industry is essential. In addition, another important point in fabric production is to ensure that the equipment is working properly. This avoids fabric failures caused by uncalibrated machines, misplaced needles and other mechanical problems.
In this case, implementing solutions for predictive maintenance in the textile industry is essential. For this, the ADI OtoSense solution is the most suitable.
ADI OtoSense is a compact and versatile device that allows engine monitoring using Artificial Intelligence to process data in real time. With this, the chances of your production line stopping dramatically decrease, because, at the first signs of malfunction, the system issues alerts.
Want to reduce failures and increase profit in your factory? Contact us for more information.