Motion IntelligenceTM

AI Video analytics sotware improves active monitoring of surveillance networks.​
Unusual movements and unexpected events are highlighted in real time.


LivewallTM complements existing video management systems (Milestone, Genetec, etc) to remove noise and increase operator engagement and efficiency.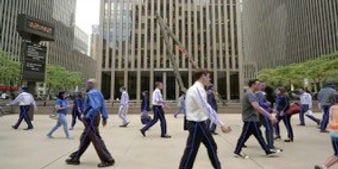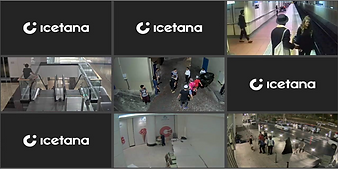 The video surveillance challenge:
​24 billion hours of CCTV footage is generated everyday. Less than 2% is viewed in real-time. Critical events are missed.
Many AI systems:


are not real-time and they use rules which means they do not learn​

do not provide complex events and behaviour analysis.
Motion Intelligence solution:​
Real-time self-learning AI video analytics for complex object detection and action recognition (fights, falls, fires, crowing, etc).

Machine learning identifies events of interest and isolates the <2% of critical events that matter.

Analyse a broad range of events and behaviours, and filters out the noise showing critical events within Livewall.

Motion Intelligence provides AI-assisted video monitoring to display only what's important for real-time intervention:
trip / fall

people flow

loitering

vehicle violations

aggression and violence

Livewall increases operational efficiency.

Actionable reports allows you to tag events and run reports on heatmaps, dwell time, etc, as well as camera optimisation.

+300% ROI using icetana technology
Reduce staffing requirements by one FTE for every 100 cameras monitored

​3x more cameras monitored per control room operator

Real-time event detection and action analysis

The Livewall and highlights reels ensure safety and security issues are responded to as they happen

​Accelerated investigations identify and annotate interesting events. AI technology reviews 24 hours of footage in less than 2 hours


Motion intelligence benefits

Scalability
Icetana uses on-premises servers or AWS efficiency and can scale to monitor thousands of cameras.

Motion Intelligence
Icetana uses a unique and patented proprietary algorithm that learns over time.
Easy Integration
Icetana works with existing video infrastructure and integrates with popular VMSs.
Adaptable and Intelligent
Unlike inflexible rule-based systems, icetana automatically learns what is normal.

Protects Privacy
GDPR compliant and does not rely on inefective and intrusive face detection, or racial profiling.

Empowers Security Team
Icetana lets your team cut through the noise and focus on assessing unusual events.

Low total cost of ownership - Hardware requirements are more cost-effective then other solutions. You don't pay per analytic.
Only the top 2% of unusual events are displayed.

One operator can comfortably and effectively manage more than 300 cameras.

Increased speed of response - Risks you didn't even know about are identified in real-time so you can take immediate action for physical, operational, and reputational risk mitigation.

No rules means unmatched breadth of event detection.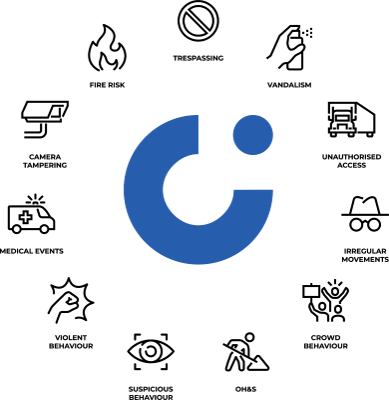 More Artificial Intelligence Partners