Here at Macnica ATD Europe we have close relationship with design houses, that can support and design your vision system for your specific needs. Helion Vision and Tachyssema are both experienced in Camera Design, FPGAs, Embedded Vision and Image processing. They are also both closely linked and partnered with Lattice Semiconductors. Contact us and start your custom project!

Caeleste is a turn-key supplier of high-end, beyond state-of-the-art CMOS image sensors. Their activities include custom image sensor design, manufacture, assembly, and characterization.
Caeleste is the originator of many novel concepts as high-speed, low-noise image sensors, indirect X-ray detectors with photon counting, color X-ray sensors, and sub-0.5 noise electron read noise CMOS pixels
Image sensors for scientific imaging and instrumentation

Medical imaging (X-ray devices with either direct or indirect X-ray photon conversion)
Particle detection (electrons – protons)
Industrial image sensors
Space and radiation hard design
Photonic devices for life science applications
Caeleste is a pure-play custom designer. It has no "off the shelf" products. However, some custom developed products are available for third party sales under a license agreement. The following sensors ELOIS and ELFIS are example cases. If you are interested in these, or other Caeleste products, contact us for more information.


Helion is a spin-off of the Fraunhofer Institute (IMS, Duisburg) and was founded in 2003. They are able to offer you more than 20 years of experience in image pre-processing-ISP and add special knowledge of High Dynamic Range (HDR) image processing in the fields of Automotive, Medical, Security and Industrial applications to that.

​
They can implement and design advanced IP-Cores for real-time image pre- and post-processing in FPGA devices.
Custom/Customized Camera Design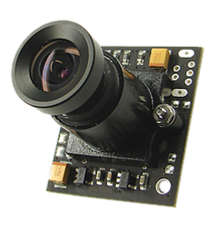 Starting with project-support to Helion's VESTA Technology Platform, over development tools to algorithms and ready-to-use IONOS Imaging Pipelines, Helion gives you all the flexibility and scalability of image processing components.
​
Helion has excellent knowledge of CMOS image sensors and offers support for custom or customized developments to accelerate the whole design process. Furthermore, engineers will also assist camera designers during the complex implementation of image processing functions and sensor set-ups.
Helion supports your design team in FPGA and DSP based CMOS image sensor based on the following workshops:
FPGA based Image Processing
Hardware Architectures: DSP, FPGA, ISP & Companion Units for Image Processing
Imaging IP-Blocks for Image Pre-Processing & Pipelines
Real Time HDR (High Dynamic Range) at 60 fps and 1080p resolution
Evaluation on the Lattice HDR-60 Camera Development Kit

Tachyssema is a French company that has been active since 2008. The company was founded to meet the need for expertise in video processing and more generally in embedded electronics dedicated to real-time signal processing.
Merging technologies to meet the challenge of digitalization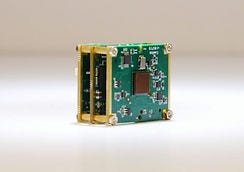 Today, the latest developments in electronics and AI position Tachyssema very favourably to create a complete image engineering service. (Image creation, analysis and restitution of information in real time). Indeed, Tachyssema is able to manufacture the camera and directly embed the image processing algorithms necessary to deliver the conclusions and make decisions as early as possible.
This is a major challenge for applications that require greater autonomy and miniaturization, such as drones, moving robots or more generally every time there is movement.

Camera Designer and Real-Time Systems Engineering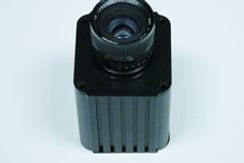 Having an infinite number of options, Tachyssema can create a unique camera system to target your outcome.
By combining architecture technology for FPGAs and image sensors:
it allows the realization of a miniaturized system
highly integrable and very low power consumption design

perfect for building a customized, original camera.

Electronic design office
Expertise in complex FPGA and CAD designs

Specialized in fast digital circuits for signal processing

Specialist in image processing at the camera level

Embedded deep learning model

Real-time image interpretation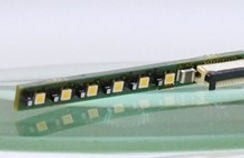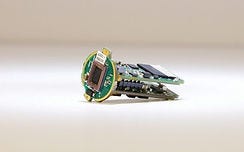 Tachyssema is a certified training organization and provides generic training on FPGAs.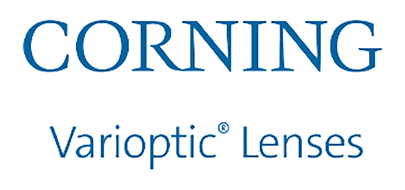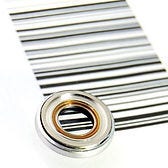 Corning® Varioptic® Lenses rely on the electrowetting principle where the interface of two liquids is modified when a voltage is applied. This eliminates moving parts, bringing a unique competitive advantage to the market, and enabling fast focus.
Their technology is ideal for use in demanding industrial applications that require robust, accurate, fast, and long-lasting lenses.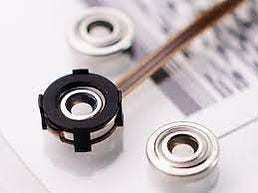 Corning® Varioptic® proposes already off-the-shelf liquid lenses and modules. In case you have specific need (aperture, coating) to meet your project requirements, don't hesitate to ask us.  We would be pleased to support you and investigate for a customized solution!