InnerEye Combines Human and Artificial Intelligence
This breakthrough technology combines the skills and expertise of human users, state-of-the-art neurotechnology and algorithms for machine learning and signal processing. InnerEye leverages the fusion of human neural processing and deep artificial neural networks to enable quick and accurate visual content review, real-time AI training and validation, and the establishment of a unique human-machine interface for connected user applications.​
Founded in 2014 - Technology spin-off from the Hebrew and Ben-Gurion universities
Over $7M of funding provided so far (equity, grants, contracts)

Patent-protected technology

Distribution agreements in place

Product at paid Proof of Concept stage in first two applications

Multidisciplinary, experienced team

Main office in Herzliya (Israel), beachhead in Tokyo (Japan)
InnerEye technology bypasses the need to record overt responses from the user (like button presses or speaking), reading the visual recognition signals directly from the user's brain and combining it, together with the visual data into an unified artificial intelligence system.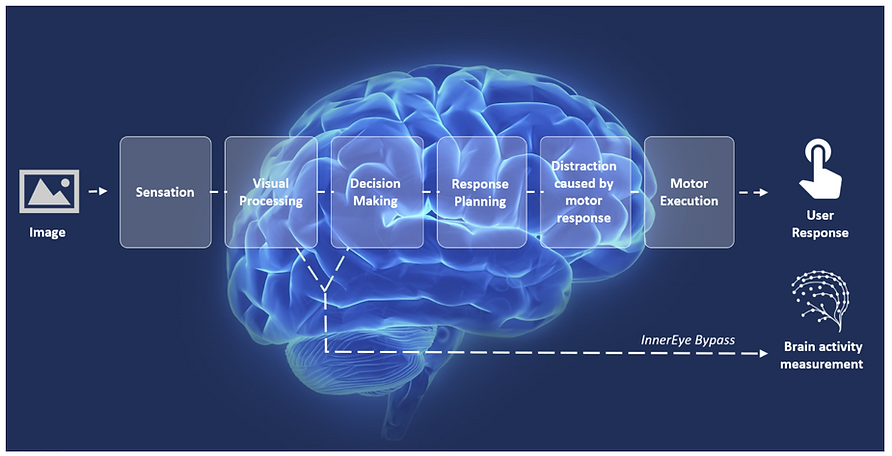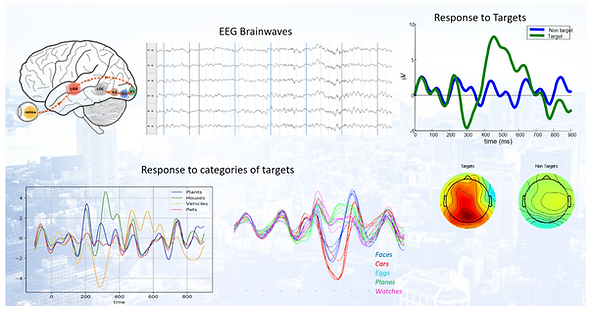 This combination overcomes a bottleneck of human performance as well as capitalizes on the merging of human neural processing and deep artificial neural networks. Human brainwaves are acquired by special headsets, calibrated and filtered to pick up the most important signals, then used to build solf labels for an existing AI algorithm.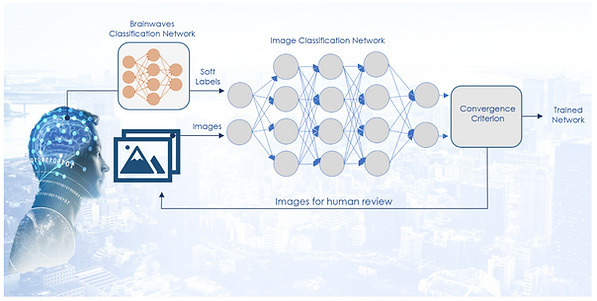 The human brain is a powerful information processing machine. It outperforms any computerized technology when it comes to dealing with novel, abstract or fuzzy definition of tasks, due to incredible learning efficiency and cognitive flexibility.
InnerEye system demonstration: Sports cars application.
More information about Brain AI Innovation Lab from Macnica Inc. by clicking on the button below.
More Artificial Intelligence Partners